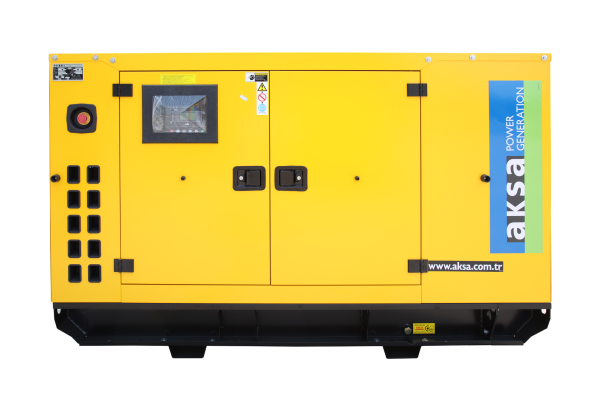 Produktbeschreibung:
Das
Aksa Power Generatorensystem
bietet hervorragende Leistung und Zuverlässigkeit für stationäre Notfallanwendungen. Alle Stromgeneratoren werden im Werk gebaut und produktionstestet.
Zertifikate:
TS ISO 8528, TS ISO 9001-2008, CE, SZUTEST, 2000/14/EC
Schneller Versand
Empower your life mit unserem leistungsstarken Stromgenerator - bereit für alle Herausforderungen.
Technische Spezifikationen:
Brand:
Aksa
Engine:
Aksa
Type:
APD55A
Week nr:
6
KVA:
50
KW:
40
Fuel:
Diesel
Hours:
New
Connections:
63 A-32 A-16 A
KG:
1170
Size:
2282 x 1008 x 1532 mm
Qu.:
7
EXW:
15487.5
Total:
108412.5
VK €/KVA:
=O58/H58
Warranty:
1 Year Factory
Control unit:
Yes
AVR:
Yes
Silent:
Yes
Heater:
Yes, Water
Battery charger:
Yes
Informationen:
Kurzstichworte: aksa power generation system • stationary standby applications • factory build • production tested • voltage • kVA standby rating (esp) • prime rating (prp) • standby amper • 55 model name • 50 hz frequency • diesel fuel type • cummins engine made and model • ak 216 alternator made and model • dse 6120 control panel model • 5 canopy acp •
Unfortunately there are no review yet. Be the first who rate this product.